</P> He's more than the answer to a trivia question...Much More!
========================================================================
---
Quick! Which player did the Mets give up in 1987 to get David Cone?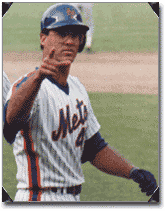 Answer: Ed Hearn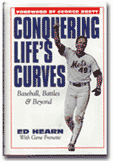 Ed's recently written a book entitled "Conquering Life's Curves". It contains his account of the great 1986 team, and much more. Ed has had his share of problems since his baseball reached it's pinnacle back in '86, and he the story he tells is inspiring and uplifting. He's come back from serious medical problems and depression to share with all of us a story so moving that I personally felt obligated to share this with other Mets fans.
---
FAQ's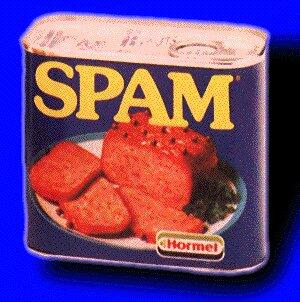 Is this spam?

No. I spent my own money on a copy of the book, and out of my own motivation, I'm writing and posting this. I make not a cent.
---
What does the book cost?
About $23 complete. (It's in hardback)
---
What's in it for me?
Besides getting a great story, I'll let you in on Ed's e-mail address EdHearn49@aol.com(EdHearn49@aol.com). Ed's a great guy. If you drop him a nice message, I'll bet he'll write you back. Also check out his web site at www.edhearn.com
---
Anything Else?
Yup. Drop Ed an e-mail prior to your order and he'll personally autograph a copy for you. (He'll explain the procedure. I did it. Mine reads "To my online friend and huge Mets fan, Bill - All the best to you and yours, Ed Hearn")
---
What else do I get?
Inspired. Motivated. Uplifted.
Hey, Ed's one of '86 Mets, guys and gals! He's one of us, and the story he tells is even more important than Mets baseball. (OK, Almost! !!!)
---
OK, How do I order?
Call 1-888-86NYMET (But first e-mail Ed about getting his autograph, if you're so inclined)
I'd tell you more, but I don't want to ruin the book. But if you e-mail Ed, he'll download the foreword written by Hall Of Famer George Brett! But let me share one piece of advice that Ed shares with us; don't put it off. Do It Now!
---
Sponsored by: